Here you are, willing to know more about the alternative social network. We thank you for that!
In this article you will find a review of the main features of Launchyoo, as well as the reasons that have led us to create an alternative to the large social platforms, and a few other things.
In the rest of the articles on the HELP page you will find more detailed explanations on everything we introduce here. So let's go!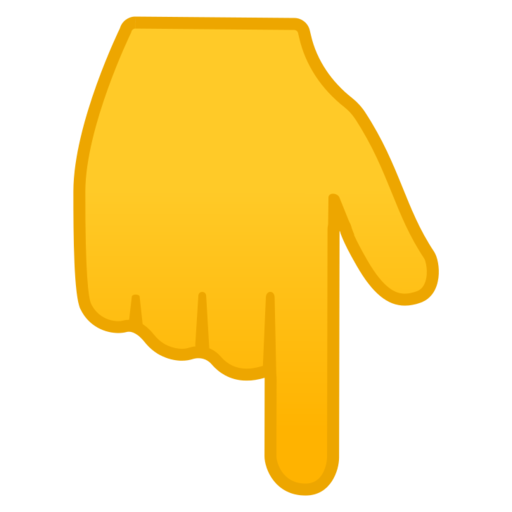 Social media can be wonderful communication tools, but today's big networks have many limits that Launchyoo tries to overcome. It is a vision of the future and it is unique.
Launchyoo seeks to put an end to all of this and does so much more too.
And we are already 100.000 "Launchers" around the world.
Which are the options and new features of Launchyoo?
In a world in which limiting the length of videos to 30 seconds or imitating competitors seem to be the best in terms of new things to expect, this surprising social network brings true innovation.
Ready to be astonished at what we have already achieved? Imagine then what we can achieve with you.
Through them, you decide what content interests you and from whom.
Always seeing the same things from the same people? Not here.
No more having to "satisfy" an algorithm to grow
The filter between transmitter and receiver.
Launchyoo is the first social network that separates content into different "Walls" (feeds).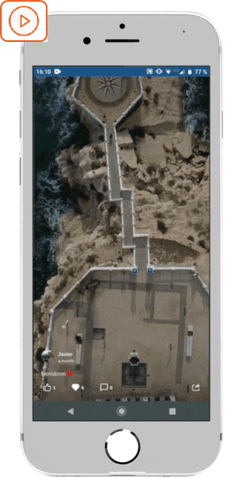 Take a walk through the Launchyoo Content Walls:
Posting on Walls is a game and it's new: choose which Wall you want to address when sharing content. These are the rules:
Available on your profile page, where you can add any of your photos, videos or audio files and make them permanent.
It is the «anti-Stories».
Communicate privately with your contacts. There are few platforms with DMs, Launchyoo is one of them.
Ambiguities are eliminated, a heterogeneous and more dynamic ecosystem is created, quality is enhanced over quantity.
Launchyoo's feeds display posts in CHRONOLOGICAL order. Over time, they descend and lose relevance. The Re-Post is the best way to bring them back on top while increasing their relevance.
We dialogue with users. We are people, for people.
There is no censorship as such, content management is done with sensitivity and criteria.
Direct your followers to your pages of interest with a tap.
Moving emotions. Surprise and amuse.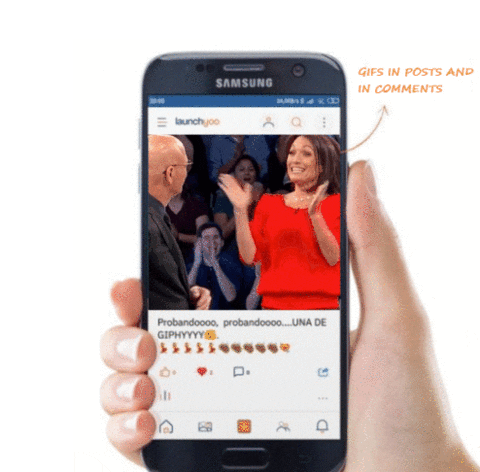 Because Launchyoo allows to improve search engines indexing. It is an "OPEN" platform.
 Because content and profiles are visible by non-registered (with some privacy limitations).
 Because you can be found by your nickname or by your real name.
 Because we encourage quality over quantity and genuine relationships.
Because we are here, we listen to you.
If you want, you can start by taking a look at the platform's Dossier of Use, which you can download here. You'll find clear and visual explanations. Just click:

And we will not tire of saying it. Nothing of the crazy bad things that big social networks do. This project was born with the aim of being the transparent alternative to the big ones.
Launchyoo is available on all the main Stores:
And of course, also in web version for desktop use:

When we talk about the alternative social network,  one that is ethical and transparent and which seeks to promote quality over quantity, a genuine, more serene experience, avoiding  these scandalous actions of the large networks that do little in keeping with a better future, the impact is assured.
Plus with your help, we will make Launchyoo a better platform, and that is fundamental to attract new users and meet their tastes. The rest will come.
By the way, through the moderate use of notifications and communications, and advanced file compression, we save 60% of CO2 emissions per user, compared to large social networks.
We are literally changing the world. There are few projects as disruptive as this one and we will love that you are part of it.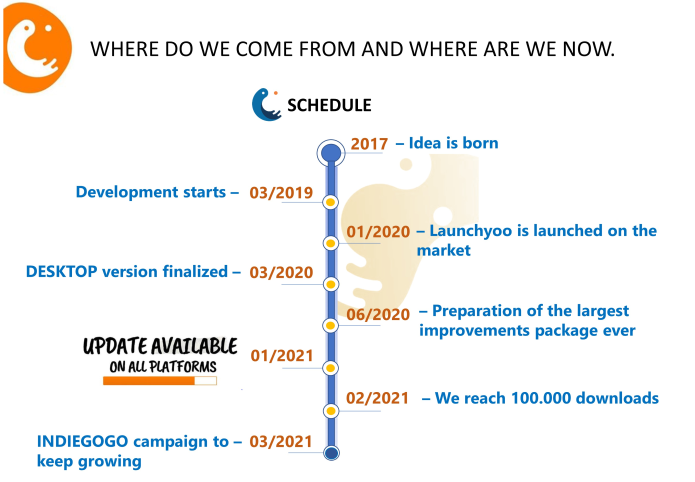 With engineering students from the Polytechnic University of Valencia, Spain. It was a wonderful evening and we learned a lot about how to improve the product in its prototype phase.
We unveiled the platform, shortly before its launch, at an event for Marketing professionals in Barcelona. Feedback received helped us understand where to strengthen our communication and messages.
 It is undeniable, it is a very difficult project because we compete against huge companies which are everywhere.
Furthermore, raw business culture does not really seem to appreciate efforts in which transparency and ethics are a strong point and one that is differentiator.
And yet, here is Launchyoo, with its 100,000 downloads, its TRUE innovation and its spirit of change, of improvement. Returning freshness and genuineness to social networks is an important operation, we would actually define it as essential.
There is finally an alternative and is called Launchyoo.
Important Spanish media are already echoing us. Let's go for it.
Try it, use it, enjoy it…
–  Sign up! Try the new social network, have fun. We are waiting for you.
–  Talk about us. Spread the word. What we are achieving goes beyond a   product, it a «game changer». We want to change the paradigm and we   need   you.
–  Give importance to what counts. When you choose a product, a service,   always think about what lies behind it, about the mark it leaves on the world, about the culture of the company that created it, about the future that it is building. This is what really differentiates us from the big social networks.